Incontinence: Signs it's time to speak up
It's common to feel a little embarrassed to talk to your doctor about bladder control problems. But it's a conversation worth having. Treatment can give you back some control so that you can live life the way you want to.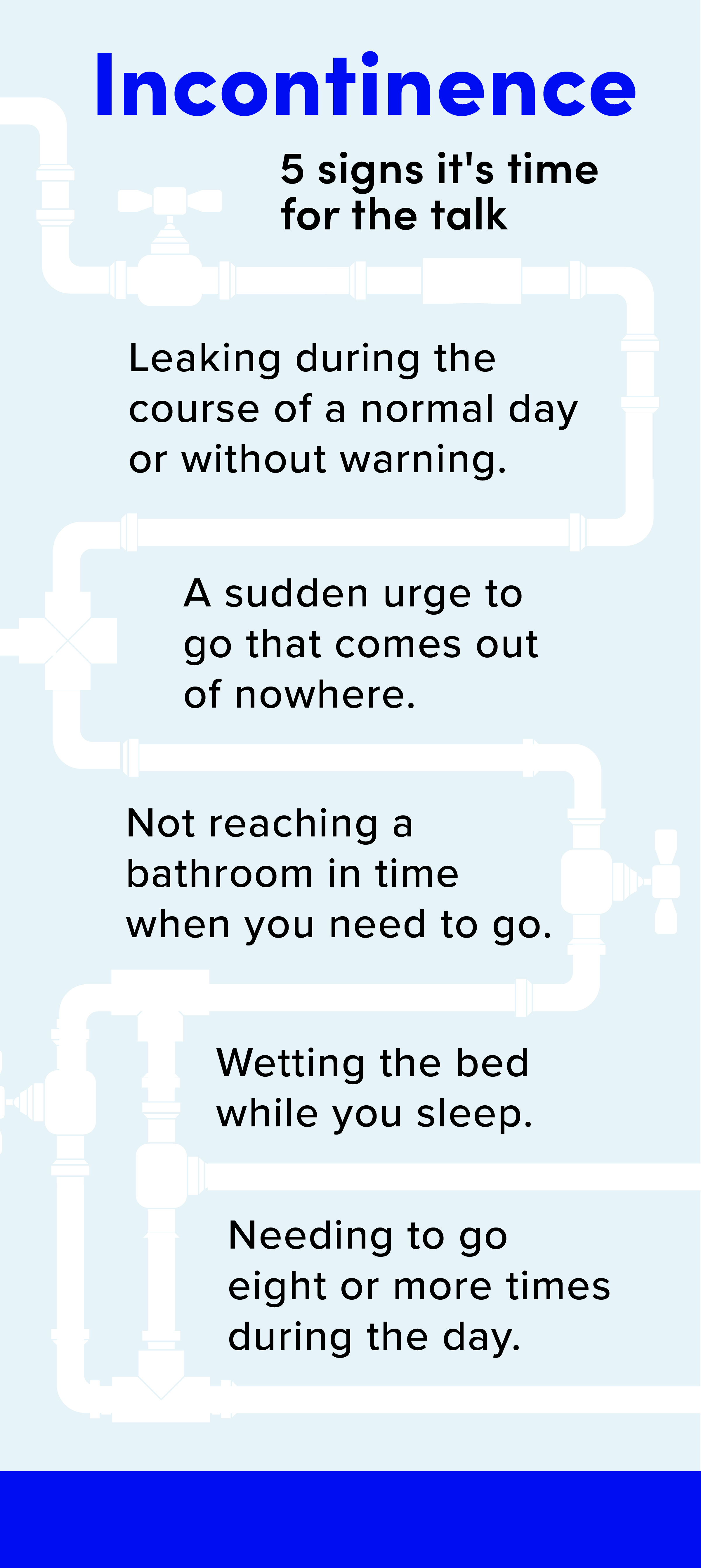 Don't stay silent. Try these tips to start a conversation with your doctor.
Reviewed 6/16/2022